skip to content
Immunizations
Florida Department of Health in Broward County
The Florida Department of Health in Broward County provides routine immunizations for children and adults in order to decrease vaccine-preventable diseases. See our list of DOH-Broward locations to find where your family can be vaccinated.
Note: Always bring a copy of your or your child's immunization record to each visit. Parent or guardian must accompany children under the age of 18.
Free Back-to-School Immunizations
Prepare your children to go back to school by making sure their immunizations are complete. The required list is below. DOH-Broward is offering free back-to-school immunizations from August 7 through 22 at Lauderhill Mall (see flyer).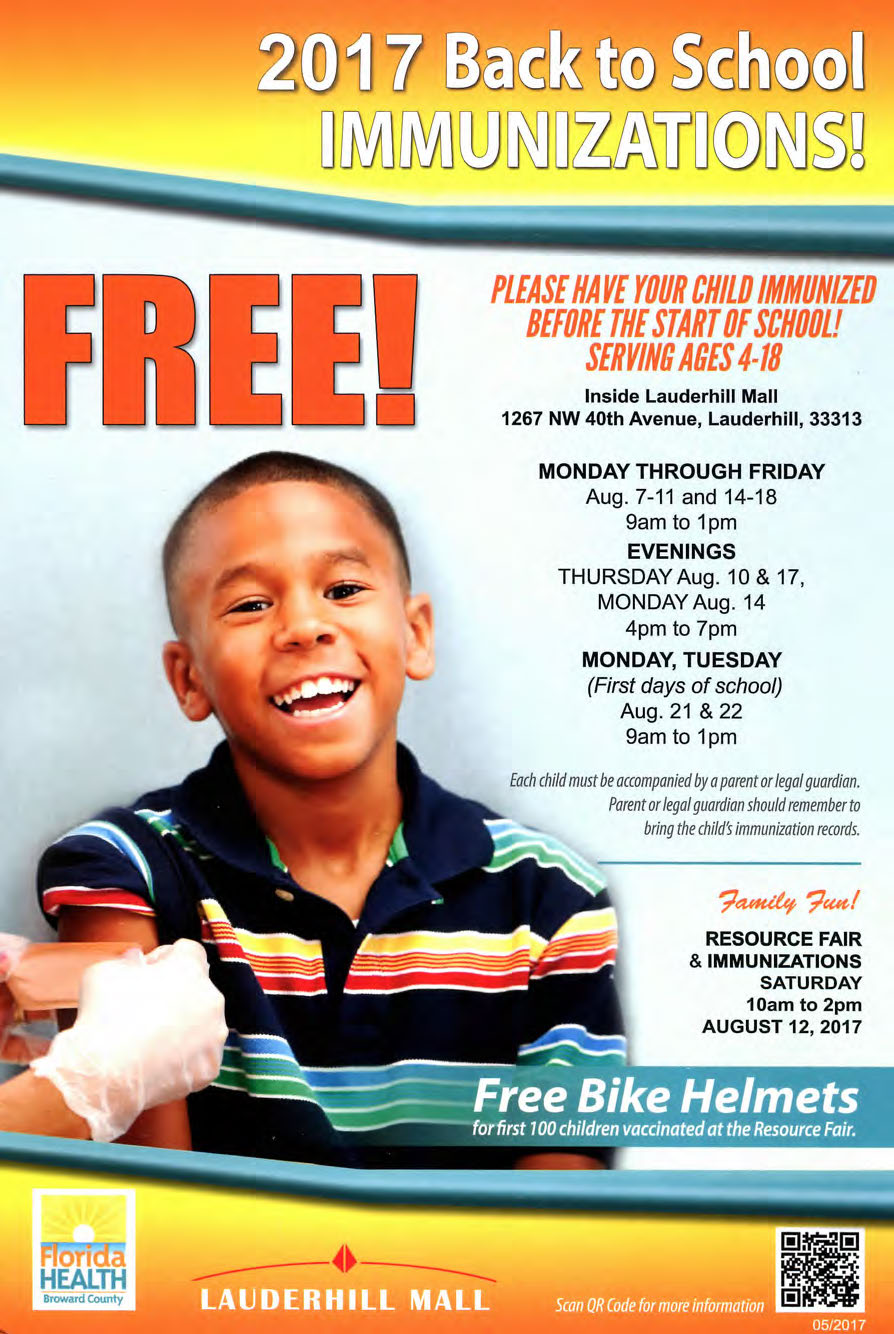 Vaccination services include:

Children and Adolescents: Vaccination is one of the best ways parents can protect infants, children, and teens from 16 potentially harmful diseases. Vaccine-preventable diseases can be very serious, may require hospitalization, or even be deadly - especially in infants and young children.

Adult Immunization Services: The need for immunizations doesn't end when you reach adulthood.


Additional Information