Skip Global navigation and goto content
Left navigation requires javascript to be enabled in your browser.
Family Planning Services
Florida Department of Health in Broward County
Contact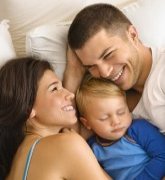 Family planning allows individuals and couples to anticipate and attain their desired number of children and the spacing and timing of their births. Family planning services are confidential and available to males, females and teens.
Services Include: 
Annual Family Planning Physical Exam
Birth Control Options
Emergency Contraception Pill (Plan B)
Free Condoms
HIV Testing & Counseling
Male & Female Sterilization
Pap Screening
Pre-conception Counseling
Pregnancy Testing & Counseling
Referral and Follow-up
Sexually Transmitted Disease (STD) Counseling & Treatment
All Services are CONFIDENTIAL
What methods of birth control are available?
Birth control pills, patch, and vaginal ring
The Shot (Depo-Provera)
Implant (Nexplanon)
Intrauterine devices and systems (IUDs/IUSs)
Am I eligible?
Family planning services are available to every person of childbearing age.

How can I make an appointment for Family Planning services?
Family Planning services are available on a same day/next day basis. Please call (954) 467-4705.
Medicaid - Family Planning Waiver Program
The Family Planning Waiver Program covers family planning services to eligible women:
Between ages 14 through 55
Has lost full Medicaid services for any reason in the past 24 months
Wants to have family planning services
Is not pregnant
Has not had a hysterectomy or sterilization (tubes tied)
Has a household income less than or equal to 185 percent of the current Federal Poverty Level
For more information and to download an application:
Family Planning Waiver Application
You may also request an application by calling: (954) 467-4700