Skip Global navigation and goto content
Left navigation requires javascript to be enabled in your browser.
Tuberculosis
Florida Department of Health in Broward County
Contact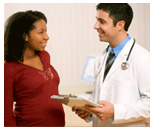 The goal of the Florida Department of Health in Broward County Tuberculosis (TB) Control Program is to eliminate tuberculosis.  This program is part of a statewide program that supports the Florida System of Tuberculosis Care.


DOH-Broward provides coordinated care to persons with active TB disease, their close contacts and other persons at high risk for latent tuberculosis infection (LTBI). In addition, we provide community healthcare and non-healthcare provider training and technical assistance related to TB control and prevention, and assure accurate case reporting through TB surveillance activities.
What is Tuberculosis (TB)?
Tuberculosis (TB) is a disease caused by germs that are spread through the air from a person with TB of the lungs or throat when they cough, sneeze, speak or sing. TB may affect any part of the body but usually affects the lungs.

What are the symptoms of TB?
Symptoms of active TB disease include: weight loss, fever, night sweats, feeling sick or weak and if the lungs are involved, coughing, chest pain and coughing up blood.  People with active TB disease can spread the infection to others.

People with latent TB infection have TB germs in their bodies but they are not sick because the germs are not active. They do not have symptoms of TB disease and cannot spread the germs to others.  However, these people may develop active TB disease in the future.
 
How is TB diagnosed?
There are two kinds of tests that are used to determine if a person has been infected with TB bacteria: the tuberculin skin test and TB blood tests.  A positive TB skin test or TB blood test only tells that a person has been infected with TB bacteria. It does not tell whether the person has latent TB infection (LTBI) or has progressed to TB disease. Other tests, such as a chest x-ray and a sample of sputum, are needed to see whether the person has TB disease.

How is TB treated?
People with latent TB infection are often prescribed treatment to prevent them from developing TB disease.  Certain groups of people (such as people with weakened immune systems) are at very high risk of developing TB disease once infected with TB bacteria and therefore should complete the entire course of treatment for latent TB infection.  

Active TB disease can be treated by taking several drugs for 6 to 9 months. There are 10 drugs currently approved by the U.S. Food and Drug Administration (FDA) for treating active TB disease.  It is very important that people who have TB disease finish the medicine, taking the drugs exactly as prescribed to prevent relapse and the development of drug resistant TB.
For health care providers, hospitals, or laboratories to report a case of Tuberculosis:
Phone: 954-298-1090
Fax: 954 847-3570
Additional Information:
Florida Department of Health - Tuberculosis
Center for Disease Control and Prevention (TB)